Family Receives Confirmation That Brad Booth is "Alive and Well"
Published on September 17th, 2020 10:10 am EST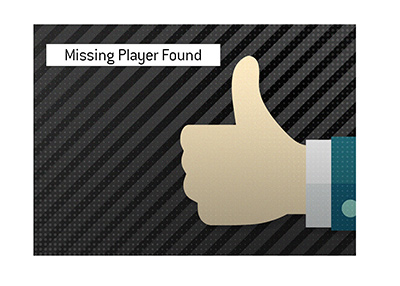 Good news for the poker world earlier today after Brad Booth's family confirmed that he is "alive and well".
Brad Booth, who made a name for himself as a cash game player during the "poker boom" (who can forget his infamous bluff against Phil Ivey), went missing earlier this summer.
According to Booth's roommate, Booth departed from their apartment on July 13th, saying that he was going camping for a few days.
He never returned.
Booth's roommate noted that Booth didn't take much in the way of supplies with him, so police went notified after Booth failed to return after a few days.
This led to a missing person report being filed.
-
Over two months after Brad Booth first went camping, his family is reporting that they have received confirmation that he is "alive and well".
Booth's family went on to say that he has been "taking some time to himself as anticipated and hoped by many".
-
Here is the confirmation from the family of Brad Booth:
Great news: Brad Booth is safe! A note from his family to the poker community: pic.twitter.com/aZgUnPfsEV

— Jennifer Newell (@WriterJen) September 17, 2020
--
Filed Under:
Other Poker News