Cash Game Play to Start; Tournaments To Follow Later
Published on September 19th, 2020 7:26 pm EST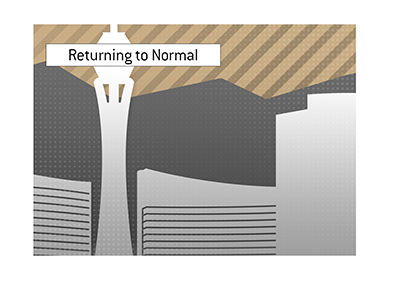 In what is very good news for both poker players in Las Vegas and the entire poker industry in general, the Wynn Poker room will be reopening its doors on Wednesday, September 30th (noon).
The Wynn Poker room will be close to fully operational when they reopen. Of the 28 poker tables that are normally in the room, 4 will be removed to "promote physical distancing".
Up to 8 players per table will be allowed, with safety dividers between each position.
Face coverings will be required for both staff and players. Players will be allowed to momentarily remove their masks in order to take a drink.
It will only be cash games on the menu to start, though daily tournaments are expected to be offered "very soon".
-
This is obviously very good news for poker players in Las Vegas, as the Wynn Poker room is one of the favorite rooms for both visitors and regulars.
This is also another step towards hosting large field tournaments in Las Vegas once again. The World Series of Poker, for instance, was postponed a few months ago, with the hopes that it would be rescheduled for this fall.
While a rescheduled World Series of Poker may not happen this year, the reopening of the Wynn Poker room is another step forward and should create optimism for a possible WSOP in Las Vegas next year.
-
When Las Vegas casinos first reopened earlier in the year, players were largely negative towards the short-handed games that were being offered.
With players being required to wear masks and sanitation measures being put into place, regulators felt more comfortable about allowing eight-handed poker games once again, much to the delight of Las Vegas poker players.
With each passing week, things continue to feel more like normal in Las Vegas.
--
Filed Under:
Other Poker News