Polk and Negreanu Continue To Haggle Over Match Terms
Published on October 13th, 2020 8:58 am EST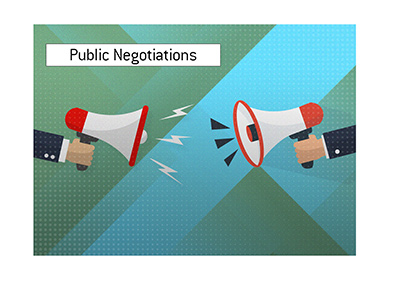 The heads-up grudge match between Doug Polk and Daniel Negreanu IS happening, though the two prominent poker players continue to haggle over the terms of the match.
The latest wrinkle in the negotiations?
Daniel Negreanu stating that he didn't want Polk to be able to use any "charts or assistance" during his play. This comes after both men agreed not to use any "Real Time Assistance" software during the match, and they even went as far as both agree to an "inspection" to make sure that this software wouldn't be used.
Polk agreed to the request of not using any charts (preflop ranges, etc) during the match.
In addition, Negreanu agreed to show a "portion" of the hole cards of his hands while playing at the PokerGo studio.
-
The "negotiations" between the two men have largely been conducted in public, with Polk imploring Negreanu to agree to match terms via Twitter.
Polk said that he is desperate to play Negreanu, as he wants to "back up the truck".
The betting public agrees with the assertion that Polk is a big favourite to win, as Pokershares.com currently has him listed as a 1.19 favourite to win his battle with Negreanu, while "KidPoker" is a 5.00 underdog.
-
Polk and Negreanu don't like each other and don't hide that fact.
The catalyst for the heads-up match came when Polk released a video making fun of Negreanu's rant during a Twitch.tv broadcast. The two restarted their war of words. As with most feuds in the poker world, the two eventually ended up agreeing to a heads-up match.
Negreanu says that he is playing on Polk's turf (online heads-up NLHE), while Polk maintains that he has barely played any poker over the past five years, so the match will be much tougher than what most people think.
With that being said, most people still think that Polk will win.
-
Let's hope that the two men agree to terms and start playing their match soon.
--
Filed Under:
Other Poker News