Changes Went Into Effect on October 15th
Published on October 16th, 2020 9:21 am EST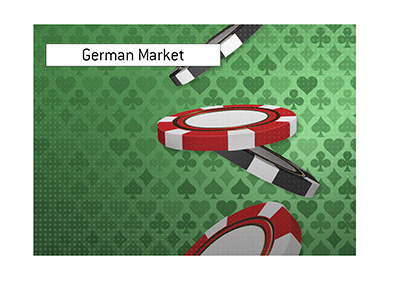 If you are a poker player from Germany, you are likely dealing with a number of big changes right now.
New legislation in Germany has introduced a number of changes for German poker players. These changes went into effect as of October 15th. There is a period of "transitional tolerance" before the changes become law in July of 2021. This period from October 15th to July 2021 is meant to give both players and operators time to implement the changes necessary to remain compliant with the new laws.
-
If you are a poker player in Germany, here are the biggest changes that you will be facing:
1) There will be a "panic button" that will allow you to ban yourself from poker games for a 24 hour period
2) You will only be able to play a maximum of 4 tables at a time
3) You will have a deposit limit of EUR 1,000 over a rolling 30-day period
4) You will be unable to access casino games from your poker client
5) You will not be able to choose your seat in cash games - it will be assigned randomly to you
6) You will be shown a summary of your wins/losses when you log into your poker client
7) You will be shown how long you have been playing for after every 60 minutes of play
8) You will be subjected to more stringent verification protocols
-
Some operators have elected to remove themselves from the German market as a result of these changes.
Other operators, like Pokerstars and partypoker, have elected to stay in the market, though they will be forced to implement all of these changes. Some operators, like partypoker, have offered their German players some perks (free tournament tickets) to complete the enhanced verification.
-
If you are a recreational player, these changes likely won't be a big deal to you.
If you are a professional player, you are likely making plans to leave the country. The EUR 1,000 deposit limit is particularly bad if you are a pro player living in Germany.
--
Filed Under:
Online Poker Rooms