Geolocation Issues Create Havoc for Most New Jersey Online Poker Operators
Published on October 23rd, 2020 3:13 pm EST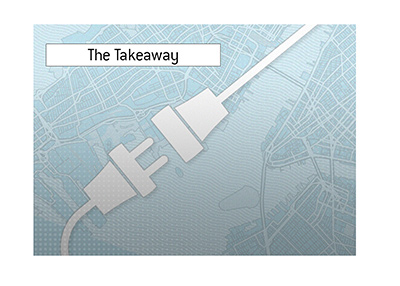 On Thursday night, a "state-wide issue" took down most of New Jersey's online poker operators for a period of 45-60 minutes.
The issue? The software that provides the critical geolocation capabilities for New Jersey's online poker operators failed.
This created havoc. Some players were booted off of the major sites, while others were able to steal chips from the people who had been kicked out.
Some sites, such as partypoker, acted quickly and froze tables. They also quickly Tweeted out that they would be compensating players in accordance with their policies.
Players pointed to operators such as Pokerstars and WSOP.com as those sites that failed to act quickly and decisively.
In fact, WSOP.com took roughly 16 hours to acknowledge the incident in a Tweet, leaving many players to steam.
PokerstarsUSA was also very slow to respond, taking roughly 12 hours to make a statement on Twitter.
Partypoker, as mentioned, quickly froze their tables and issued an immediate statement on Twitter.
-
These things happen, especially when you rely on third-party vendors for critical parts of your software.
The main takeaway from all of this is how the companies responded. This should illustrate to you which companies truly care about their customers and which companies don't.
It's a shame as there was a time, not that long ago, when Pokerstars led the way when it came to customer service.
--
Filed Under:
Online Poker Rooms