Players Doubting If Main Event Final Tables Will Go Ahead in Live Format
Published on November 16th, 2020 7:32 pm EST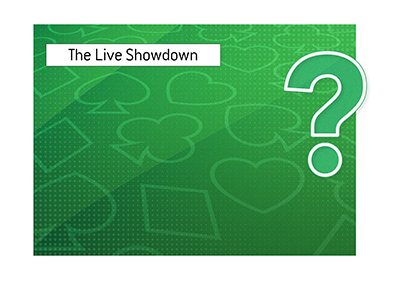 When the World Series of Poker announced their ambitious plans to host two World Series of Poker main event final tables (domestic and international), FOLLOWED by a live showdown between the domestic and international champions for an extra million dollars, many people had this reaction:
What?
Many people are incredulous that WSOP tournament organizers would try to pull this off in the middle of a pandemic.
The international final table in the Czech Republic is being seen as particularly troublesome.
To start, the Czech Republic has been particularly hard hit by the Coronavirus.
In fact, King's Resort, the home of the international portion of the WSOP main event in 2020, had to shut down a month ago as the Czech Republic attempted to contain the rapid spread of the virus.
Now, just a short time later, the resort is going to host people from all corners of the world for the final table?
Will people be able to leave their countries to play in the tournament? Will the Czech Republic be open for business in late December? After all, a number of European countries have already decided to lockdown for the second time over the past couple of weeks.
-
The domestic portion of the WSOP main event has a much better chance of going ahead, as people won't have to cross international borders to play in the event.
Having said that, Coronavirus is clearly on the rise once again in the United States, and it would be interesting to see how many people would want to make that trip.
What happens if some people can play at the final table and some can't make it?
-
The World Series of Poker has already said that they will maintain the option to either postpone the final tables or host the remainder of the event online.
The likelihood of one or both of the "live" final tables actually going ahead in a live format seems low.
In fact, Pokershares.com has started offering betting odds on how many players will participate in the final table of the WSOP main event in Las Vegas. Here are the current betting odds:
How Many Players Will Play The WSOP Live Final in Las Vegas?
0 Players, 2.25
1-6 Players, 20.00
7 Players, 18.00
8 Players, 6.50
9 Players, 2.40
As you can see, the "0 Players" line is set as a slight favourite.
-
Kudos to the World Series of Poker for attempting to press ahead with the World Series of Poker main event, though the dual live final table format seems like it will be very messy.
Given everything that is going on in the world, hosting the entirety of the main event online seems like a much better idea, even if it means having a domestic and international champion for one year.
--
Filed Under:
The World Series of Poker