Tournament Will Play Down to Final 9 On Monday
Published on December 12th, 2020 1:53 pm EST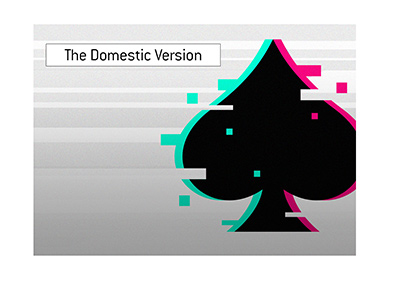 If you are currently in either Las Vegas or New Jersey, a friendly reminder that the domestic version of the $10,000 World Series of Poker will be getting underway on Sunday.
The tournament will officially get underway at 12 pm PST/3 pm EST on Sunday afternoon.
The action will be paused at 12:01 am PST on Monday morning, with the tournament resuming on Monday afternoon at 12 pm PST/3 pm PST.
At that time, the tournament will begin to play down to 9 players. Once the final table has been set, the online portion of the tournament will be over, and the remaining players will be contacted by WSOP officials within 24 hours.
The Final 9 will then return to action on December 28th, where they will play down to a winner at the Rio All-Suites Hotel and Casino in Las Vegas.
The winner of the domestic version of the final table will then square off against the international winner in late December, with the winner of the heads-up match taking home an additional $1 million.
-
All of the levels will be 30 minutes, with the exception of the first Day 2 level, which will be 90 minutes.
15% of the field will be paid out.
If you are looking to play and are running out of time, the World Series of Poker says that the fastest way to deposit your $10,000 is to do so via cash at a cage at one of the company's open properties in Las Vegas, Reno or Atlantic City.
-
The final table of the international WSOP main event is set to take place at King's Casino on Tuesday, December 15th.
--
Filed Under:
The World Series of Poker