Damian Salas Wins $1,550,969, WSOP Main Event Ring
Published on December 16th, 2020 12:15 am EST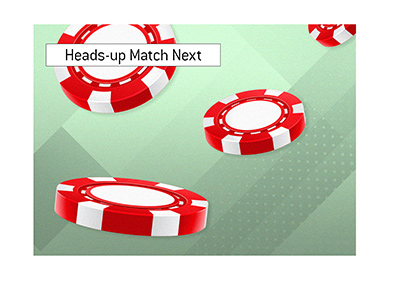 Damian Salas is your winner of the 2020 World Series of Poker Main event (international addition).
For his victory, Salas pocketed $1,550,969, plus he earns the right to travel to Las Vegas later in the month to do battle with the winner of the WSOP main event (domestic) for an additional $1,000,000.
-
Nine players qualified for the international version of the WSOP main event final table, though only eight showed up.
Peiyuan Sun, of China, elected not to make the trip to Rozvadov for the final table, and he was automatically given ninth place prize money.
The remaining eight players battled it out for the WSOP main event ring - here is how it ended up finishing out:
1. Damian Salas, $1,550,969
2. Brunno Botteon, $1,062,723
3. Manuel Ruivo, $728,177
4. Ramon Miquel Munoz, $498,947
5. Marco Streda, $341,879
6. Dominykas Mikolaitis, $234,255
7. Stoyan Obreshkov, $160,512
8. Hannes Speiser, $109,982
The final hand of the event came when Brunno Botteon, outchipped about 3-1 at the time, decided to make an ill-timed bluff.
With the board reading Kc-4c-2h-6h-8c, Botteon pushed the rest of his chips into the middle of the table.
Damian Salas removed his sunglasses to study his opponent and eventually elected to make the call.
Botteon knew he was done, as he had nothing but air with 7h-3h.
Salas, on the other hand, had K-8 for top two pair.
-
Salas, who travelled from Argentina to Rozvadov for the main event, will now need to make his way over to Las Vegas for the heads-up match in late December.
After that, Salas will then head back to Argentina.
While he will be thoroughly exhausted at the end of December, Salas will surely be hoping for an extra $1 million to take home to his family if he can win the heads-up match against the domestic winner of the WSOP main event.
--
Filed Under:
The World Series of Poker