Supreme Court of Kentucky Reinstates 2015 Ruling Against The Stars Group
Published on December 18th, 2020 1:28 pm EST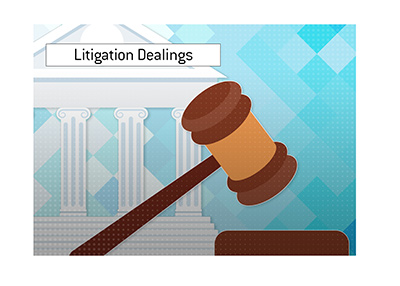 Kentucky is a headache that just won't go away for Pokerstars and its various parent companies.
The headache now belongs to Flutter Entertainment, which is the current parent company of Pokerstars, Paddy Power and others.
Earlier this week, the Supreme Court of Kentucky reinstated a previous ruling against The Stars Group.
This ruling had stated that The Stars Group had to pay $290 million in damages for offering online poker games in the state before "Black Friday" in 2011.
In 2018, the Stars Group successfully challenged this ruling, and most thought that the matter had been put to bed.
Earlier this week, Kentucky's Supreme Court not only reinstated the ruling, but they also increased the damages from $290 million to $870 million.
In addition, the Supreme Court of Kentucky also ruled that Flutter will need to pay 12% in compound interest per year for the amount owing.
-
Flutter has said that it will likely appeal the ruling and had this to say in a statement:
"Flutter is confident that any amount it ultimately becomes liable to pay will be a limited proportion of the reinstated judgment".
Flutter also said that the ruling was based on a "centuries-old statute".
-
After UIGEA was passed into law in the United States, some companies (Pokerstars, Full Tilt Poker and more) elected to remain in the US market, while others (such as Party Poker) decided to pull out.
Pokerstars and Full Tilt Poker gained a tremendous amount of market share as a result, though they would eventually pay the price after "Black Friday" in 2011.
In fact, Pokerstars continues to pay the price, as they continue to have to deal with litigation from the state of Kentucky.
--
Filed Under:
Online Poker Rooms