Antonius, McEachern, Chad Added to This Year's List of Nominees
Published on December 23rd, 2020 3:02 pm EST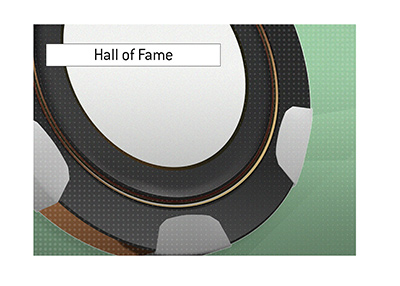 Later this year, one new person will be inducted into the Poker Hall of Fame.
Earlier this week, the World Series of Poker revealed the list of nominees for induction into the Poker Hall of Fame.
The most notable name is likely Patrik Antonius, who will be eligible for induction this year for the first time ever. Antonius had his 40th birthday just a few days ago, which now makes him eligible to enter the Poker Hall of Fame. Antonius is widely regarded as one of the best poker players in the world, and his cash game results over the years are practically without equal.
Lon McEachern and Norman Chad, who have been calling World Series of Poker events on TV for years, are also up for induction this year.
The complete list of nominees this year:
Patrik Antonius
Lon McEachern
Norman Chad
Eli Elezra
Antonio Esfandiari
Chris Ferguson
Ted Forrest
Mike Matusow
Matt Savage
Isai Scheinberg
Huck Seed
-
The living members of the Poker Hall of Fame will now vote on who they think should be inducted this year.
Given the amount of respect that he still commands in the poker community, I think that Patrik Antonius will likely secure a spot in the Poker Hall of Fame this year.
-
The newest addition to the Poker Hall of Fame will be announced on Wednesday, December 30th in Las Vegas.
--
Filed Under:
The World Series of Poker