GGPoker Hoping to Secure Interactive Gaming Manufacturer License
Published on February 9th, 2021 8:28 pm EST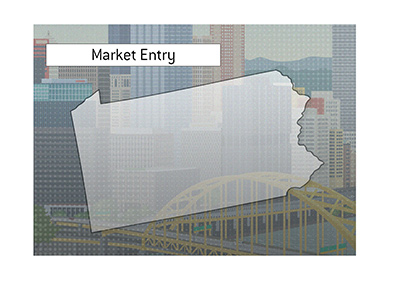 Wednesday's Pennsylvania Gaming Control Board meeting has an interesting entry on its docket.
The Bureau of Licensing will be voting on a number of different matters on Wednesday, including the potential issuing of a license to NSUS Group, Inc., which is the parent company of GGPoker.
NSUS Group Inc., per Docket #125719-1, is seeking an interactive gaming manufacturer license.
If NSUS Group Inc. is granted the license on Wednesday, they would still need to do a tremendous amount of work before they launched in the state, as they would need to find a partner to team up with.
-
There is currently one site currently operating in the state of Pennsylvania, and that is Pokerstars.
888Poker and partypoker (via partnerships with WSOP and BetMGM respectively) have also been approved to launch in Pennsylvania, though neither joint venture has elected to launch just yet.
This means that Pokerstars is operating without competition in the state, though this will likely be changing soon.
-
GGPoker, for their part, has ambitions to eventually enter the US market, and Pennsylvania would be a great start.
The site has soared in popularity over the past couple of years, linking up with the World Series of Poker and signing a number of very big names (including Daniel Negreanu) to sponsorship deals.
GGPoker seems intent on challenging Pokerstars for the crown of biggest online poker room in the world, and entering the US market would help them to draw even closer.
-
While online poker is being legalized at a much slower rate than sports betting in the United States, things are still moving forward, though at a seemingly glacial pace.
Only a small number of US states currently offer legal online poker, though this number is slowly increasing.
Source:
Gaming Control Board - Meeting Agenda
(*.pdf)
--
Filed Under:
Online Poker Rooms