Expect Attempt at Full WSOP in Fall of 2021
Published on February 11th, 2021 12:51 pm EST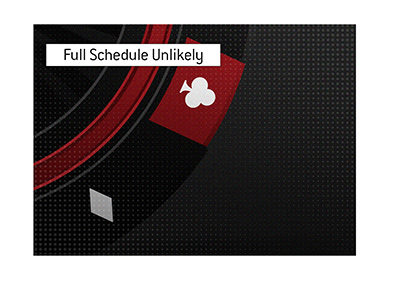 As we approach the midway point of February, poker players over the world are asking: what will happen with the World Series of Poker this year?
After all, at this time of the year, there is usually excitement over the WSOP schedule being released. Plans start to be made for the summer stay in Las Vegas. Flights are booked. Accommodations are arranged.
This year is completely different, as COVID-19 has obviously changed the landscape.
This has poker players asking - what will happen with the World Series of Poker this year?
-
To start, there is virtually zero chance that the WSOP attempts to put on a full schedule starting in late May, as per usual.
The World Series of Poker depends heavily on international players, and most countries still have lockdowns in place.
Many believe that mass vaccinations of countries will begin to take place in the summer of 2021.
By September of 2021, numerous countries have promised their citizens, everybody who wants a COVID-19 vaccination will have been provided one.
-
Assuming that there is no delay in the planned mass vaccinations, my guess is that the World Series of Poker will be pushed back until the fall of 2021.
By doing this, tournament organizers would hopefully be able to draw on their international base of players.
If things are looking hopeful by the summer, sites like WSOP.com and GGPoker could begin to offer WSOP satellites if the event were planned in October/November.
-
If there is a delay in vaccinations, expect some sort of scaled down WSOP in Las Vegas in the fall. After all, people are currently playing poker in Las Vegas, though there would certainly be a smaller base of players to draw from.
-
I would expect another online WSOP series to take place in the spring, and I would expect that the World Series of Poker will attempt to host a full schedule of live events in October or November.
--
Filed Under:
The World Series of Poker