Pokerstars is Shutting Down The Full Tilt Poker Brand
Published on February 20th, 2021 1:44 pm EST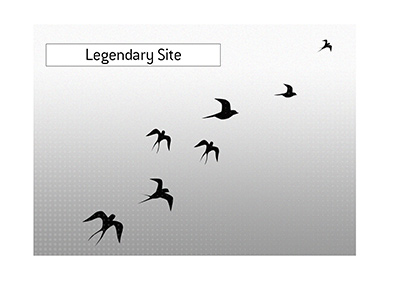 According to Pokerfuse.com (link below), Pokerstars will be shutting down the last of the Full Tilt Poker brand on February 25th.
This will be an anti-climatic end to a brand that was, at one point, a serious challenger to Pokerstars' supremacy.
-
Full Tilt Poker was a golden goose and greed ended up killing it.
Prior to "Black Friday" taking place, Full Tilt Poker was firmly established as the number two online poker room in the world.
Full Tilt Poker was a fun place to play, and many people loved the site's cartoonish graphics.
Their stable of sponsored pros were second to none, as they have a stable of players that included the likes of Phil Ivey, Patrik Antonius and Tom "durrrr" Dwan, to name a few.
The site was home to some incredibly big cash games that attracted hundreds of thousands of eyeballs from all across the world. Who can forget the run that "Isildur1" had on the site? Who can forget the first "durrrr Challenge" between Tom Dwan and Patrik Antonius? Who can forget the battles that Phil Ivey had against the likes of "Ziigmund", "Isildur1" and others?
The biggest cash game pots in the history of online poker all took place during the peak Full Tilt Poker era, and we might never see pots as big online again.
-
As mentioned, greed ruined Full Tilt Poker.
The problem is that Full Tilt Poker was essentially run by a bunch of poker players. The company's accounting was a complete mess, and player funds were co-mingled with operational funds. The company's central figures were more interested in enriching themselves rather than creating a stable business, and when "Black Friday" took place, there wasn't enough money to pay back players.
Full Tilt Poker likely would have collapsed eventually, though "Black Friday" certainly accelerated the process.
Pokerstars ended up cutting a deal with the US government that included purchasing Full Tilt Poker and making all of their players whole.
There was big plans for the relaunched "Full Tilt Poker 2.0". With the backing of Pokerstars, the site was sure to be a success. Tom Dwan, Gus Hansen and Viktor Blom were inked to sponsorship deals. The site seemed to be back on track.
The brand had simply suffered too much damage, however, and things would never be the same.
-
Full Tilt Poker has served as a skin for Pokerstars for a number of years, though Pokerstars is electing to scrap the brand altogether.
As of February 25th, Full Tilt Poker is going to be officially entered into the history books and retired from active use.
Full Tilt Poker could have easily thrived and become a multi-billion company in a post-"Black Friday" world, though they completely blew it by being too greedy.
Source: Pokerfuse.com -
Goodbye, Full Tilt Poker: Pokerstars to Sunset Brand Next Week
--
Filed Under:
Online Poker Rooms