Broadcast Will Feature Four Hours of Play
Published on February 25th, 2021 5:19 pm EST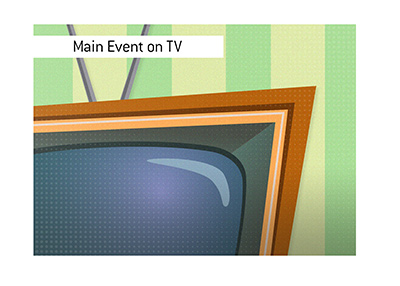 Earlier this week, the World Series of Poker officially revealed that the WSOP main event final table would be airing on ESPN on February 28th.
The broadcast, which will get underway at 8 pm EST, will feature four hours of play.
-
This year's "live" World Series of Poker main event raised quite a few eyebrows.
After all, with the world going through a pandemic, many just assumed that WSOP executives would forego any live events in 2020, and instead focus on trying to resume the festival in Las Vegas in 2021.
This certainly seemed to be the case after the WSOP/GGPoker events earlier in the year.
In November, however, the World Series of Poker announced plans for a hybrid online/live WSOP main event, with two different champions (international and domestic). This included hosting two live finals tables, as well as a heads-up match in Las Vegas between the winner of the domestic and international events.
Many people felt that this move was an unnecessary money grab. The situation got downright farcical after the winner of the international main event was forced to essentially travel around the world, in the middle of a pandemic, to play at the international final table and the heads-up match in Las Vegas.
-
Many people seem to want to forget about the 2020 WSOP main event (the online/live hybrid version, anyways) and move on to 2021.
If you do want to watch the final table, however, you can tune in to ESPN2 at 8 pm EST on February 28th.
--
Filed Under:
The World Series of Poker