Bally's Corporation Makes Unsolicited $100 Million Offer for Allied Esports Entertainment, Inc.
Published on March 7th, 2021 12:33 pm EST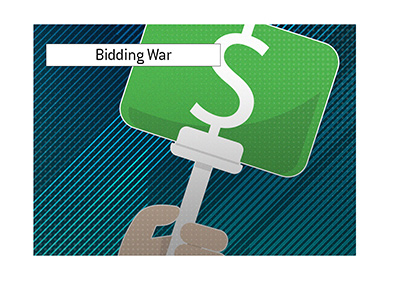 A bidding war for the parent company of the World Poker Tour has erupted.
Earlier this year, Allied Esports Entertainment, Inc., which is the owner of the World Poker Tour (and other assets), announced that they would be selling themselves to Element Partners, LLC for a total of $78,250,000.
The Company's Board of Directors was recommending that shareholders OK the deal, and there appeared to be little stopping the day from going through.
On Friday, however, Bally's Corporation swooped in and made an unsolicited $100 million offer for Allied Esports Entertainment, Inc.
This amount would be paid for in cash, Bally's stock or a combination.
-
This news didn't come as a surprise, as Allied Esports had been trading with a premium for a while.
The Allied Esports Entertainment/Element Partners, LLC deal was expected to close at the end of March.
Bally's, however, has decided to make a last-minute press for the owner of the World Poker Tour assets, and their offer will obviously demand careful consideration of Allied Esports' Board of Directors, who need to act in the best interests of their shareholders.
-
The World Poker Tour has been owned by a number of different entities over the years.
Will they end up with Element Partners, LLC, or will Bally's (which is a publicly traded corporation worth nearly $2 billion) end up winning out with the higher bid?
--
Filed Under:
Other Poker News