Duel Between Negreanu and Hellmuth Will Take Place on March 31st
Published on March 13th, 2021 5:14 pm EST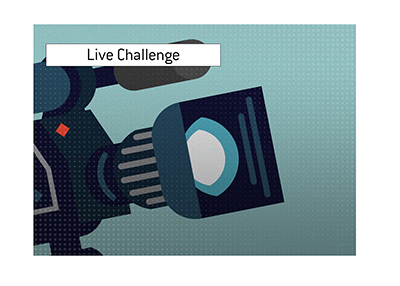 Due to a "non-player Covid concern", the "High Stakes Duel II" match between Daniel Negreanu and Phil Hellmuth has been postponed to March 31st.
The match, which will be taking place at PokerGO's studio in Las Vegas, will get underway at 8 pm ET, and will be broadcast exclusively on PokerGO.
-
According to the PokerGO website, here are the rules of the match:
1/ Players each post $50k for a Round 1 purse of $100k.
2/ Losing players may play the next round by matching the outstanding prize pool within three days of the lost match.
3/ If a loser declines, new players may submit a challenge. If no challenger comes forward within 30 days, the winner may cash out.
4/ If a winning streak starts during Rounds 1-3, players may cash out after three consecutive wins.
5/ If a winning streak starts during Round 4 or later, players may cash out after two consecutive wins
*Losing players always have the first right to challenge, but the same loser may only do so three times in a single duel series
-
The match between Negreanu and Hellmuth came about after Hellmuth had some unkind things to say about Negreanu's performance over the course of his match against Doug Polk.
There was some back-and-forth, and a "live" challenge was agreed upon by the two players.
Hellmuth, for his part, claims to have won $10 million in cash games over the years, while Negreanu put forth a better-than-expected performance against Doug Polk.
-
Negreanu is a slight betting favourite heading into the March 31st match.
--
Filed Under:
Other Poker News