Element Partners, LLC Has Until March 19th To Submit Superior Offer
Published on March 17th, 2021 1:00 am EST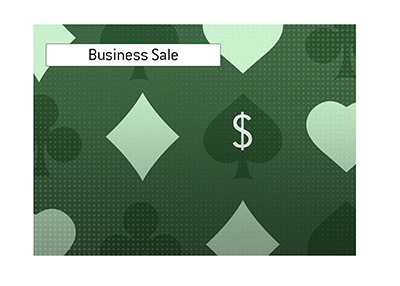 Bally's Corporation is now the frontrunner in the race to acquire the World Poker Tour.
Earlier today, Allied Esports Entertainment Inc. (AESE on the NASDAQ) revealed that their Board of Directors had determined that a revised proposal from Bally's Corporation was superior to a deal that was previously proposed by Element Partners, LLC.
Under the terms of the revised deal from Bally's, the company would acquire Club Services, Inc. for a total purchase price of $90 million in cash.
Club Services, Inc. includes all of the poker-related business and assets that are owned by Allied Esports Entertainment, Inc., including the World Poker Tour.
Bally's had previously submitted a $100 million bid to acquire all of the Allied Esports Entertainment Inc. business, including their esports operations. That portion of the business has been left out of the revised bid.
-
According to Allied Esports Entertainment, the Company has notified Element Partners, LLC of their plan to terminate the stock purchase that the two companies had previously agreed to, unless a better deal for shareholders can be worked out.
Allied has said that Element has until 5 pm PST on March 19th, 2021 to submit a Superior Proposal, or else they will be accepting the $90 million all-cash offer from Bally's.
-
The World Poker Tour has been owned by a number of different companies over the years, including bwin.party and Ourgame International Holdings.
Unless Element Partners, LLC tops the $90 million bid, the World Poker Tour will shortly be in the hands of Bally's.
--
Filed Under:
Other Poker News