Nevada Governor Says Counties May Reopen At 100% Capacity By June 1st
Published on April 13th, 2021 11:33 pm EST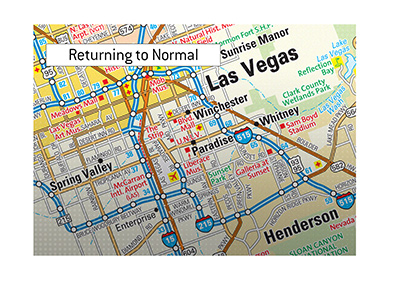 As of June 1st, Las Vegas may look like it did before the pandemic first brought the nation to its knees last year.
Earlier tonight, Nevada's Governor Steve Sisolak said that he was able to deliver his first piece of news in a long while - all of the state's 17 counties will be able to reopen at 100% by June 1st.
This includes Clark County, which is where Las Vegas is situated.
-
As part of the state's reopening plan, Governor Sisolak said that the state would cede some control to counties on May 1st.
Nevada announced that it was removing the Statewide social distancing mandate as of May 1st, meaning that some counties could choose to fully reopen by that date.
Governor Sisolak said that he is "hopeful" that all 17 counties will full reopen by June 1st, though the decision will ultimately lie with the counties.
While the social distancing mandate will be lifted, the state is keeping its mask wearing mandate in place for the time being.
-
This is obviously important news for the World Series of Poker, as they are planning on hosting a full festival this fall.
Barring some unforeseen setback in the fight against the COVID-19 virus, the World Series of Poker seems destined to move full steam ahead in the second half of 2021.
Other casinos have jumped on this news as well, as poker rooms across the state are planning to return to normal operations as soon as the statewide social distancing mandate is removed on May 1st.
--
Filed Under:
Other Poker News