Company Struggling To Gain Market Share in Crowded Online Poker Space
Published on May 19th, 2021 6:40 pm EST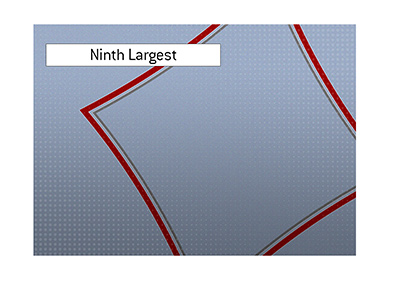 A few years ago, Partypoker seemed intent on creating a viable competitor to the 800 pound gorilla of the industry, Pokerstars.
The software was completely revamped from top to bottom. Player-friendly promotions were introduced. Automatic rake was introduced. A number of big names from the poker world were signed to rep the site.
The early returns were very positive. Players seemed to like the new software, and there was a general feeling of wanting to create a viable competitor to Pokerstars, which had angered the poker community after making a number of different profit-driven moves.
-
A few years have gone by, and Partypoker now seems to be more or less where they started.
A number of the big names that were signed by Partypoker have left the brand, including the likes of Bertrand "Elky" Grospellier.
According to
PokerScout.com
, Partypoker is currently the ninth largest online poker network in the world, firmly behind the likes of Pokerstars, GGPoker and Winamax, just to name a few. They are currently more or less the size of 888Poker.
-
So what happened? Why hasn't Partypoker gained more traction over the past couple of years?
One of the biggest reasons - GGPoker.
GGPoker has grown like a weed over the past couple of years, buoyed by their player-friendly software, unique features and large stable of sponsored pros (including Daniel Negreanu, "ElkY" and more).
GGPoker inked a deal with the World Series of Poker, which gave the site another added layer of legitimacy.
GGPoker is not a perfect poker site, though they have made the right moves (such as allowing crypto deposits/withdrawals) which have allowed them to quickly challenge Pokerstars for online poker supremacy.
-
If you want action, you are almost certainly looking to either Pokerstars or GGPoker.
Partypoker, on the other hand, has kind of fallen to the wayside for many grinders and recreational players. People want to play where the action is, and the action is on Pokerstars/GGPoker these days.
I'm not sure what Partypoker can do at this point to take back the momentum. At this point, they may be stuck as the #9 or #10 online poker site in the world, without much chance of moving into the top 5.
--
Filed Under:
Other Poker News