Rule 115 Could Result in Mass Disqualifications From Any WSOP Event
Published on August 14th, 2021 1:18 pm EST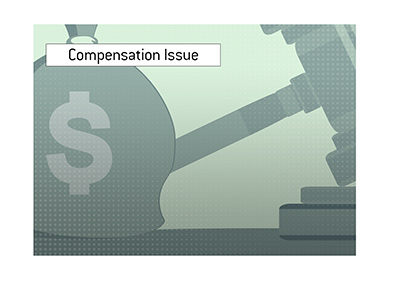 Earlier this week, the World Series of Poker released their revised rules for the upcoming WSOP tournament series, which gets underway in Las Vegas this fall.
Rule 115 of the 2021 WSOP rules has caused quite an uproar in the poker world, as this rule specifically deals with the potential impact of a positive COVID test.
A positive COVID-19 test, whether it be for a player, dealer or server, could potentially result in multiple people being removed from a WSOP event.
Here is the section that has caused an uproar:
"..[Rio] reserves the right to remove any participant from any WSOP event at an y time prior to or during the WSOP event... for any healthy or safety related reasons, included but not limited to, if Participant is determined by [Rio] in its sole discretion, to have received a positive test result for COVID-19 or come into close proximity (within 6 feet for 15 cumulative minutes) of any person who has tested positive for COVID-19, or if Participant refuses to undergo any healthy and safety screening required by [Rio] to participate in a WSOP event.."
The World Series of Poker goes on to say that if a player is removed from an event, they will NOT be entitled to compensation, other than what they had already been awarded prior to being removed.
So - if you came into close proximity with a person who tested positive for COVID-19, you could be DQ'd from the event and receive no compensation.
Or, if you make the final table of an event and come into close contact with somebody who tested positive for COVID-19, you could be removed from the event and receive 9th place prize money.
-
WSOP announced a "clarification" or Rule 115 earlier this week, though it has led to more questions.
They said that players who come into close contact with a person who tests positive for COVID-19 will not be required to leave the tournament and quarantine, provided that they are "fully vaccinated within the appropriate timing parameters and remain asymptomatic since the time of exposure".
The WSOP has said that the situation is "constantly evolving".
-
Some players are saying that they will be skipping this year's WSOP as a result of the COVID-19 policy, as it is too much of a financial risk to risk being DQ'd while playing a tournament.
Others believe that all players should be required to be fully vaccinated before they play at the WSOP.
--
Filed Under:
The World Series of Poker