What Numbers Will We See This Year at the World Series of Poker?
Published on September 18th, 2021 1:05 pm EST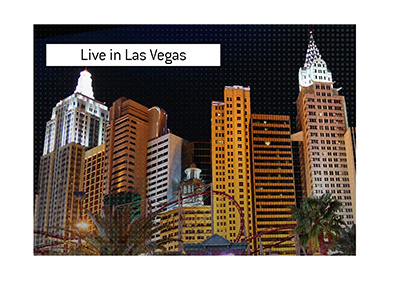 In less than two weeks, the 2021 World Series of Poker will officially be getting underway in Las Vegas.
The first official event of the series will be the $500 Casino Employees No Limit Hold'em event, which will get underway at 11:00 am local time on Thursday, September 30th.
The first event that will be open to the general public will be the $25,000 HORSE event, which gets under way at 3 pm local time on the 30th.
The first "big" event will be the $5,000,000 guaranteed "Reunion" No Limit Hold'em event, which will have a buy-in of just $500 and get underway on Friday, October 1st.
-
The "Reunion" event will be interesting, as it has an aggressive guarantee and will give us a decent measure of how popular this year's World Series of Poker will be.
There is no doubt that there is incredible demand for live poker events right now, as evidenced by some of the major tournaments that have been held over the past couple of months.
Domestic demand will likely be very strong, despite some players vowing not to attend due to the vaccination mandate implemented by tournament organizers.
The big question will be how many international players choose to turn up for the event.
The World Series of Poker has drawn greatly from an international pool of players over the years.
This year, however, is quite a bit different, as travelling is simply more difficult since COVID-19 started.
How many players from Europe, South America and other regions will choose to travel and stay for Las Vegas for a couple of months? That is the big question right now.
-
This year's World Series of Poker will feature a total of 88 bracelet ends and will run until the end of November.
--
Filed Under:
The World Series of Poker