World Series of Poker Hoping To Increase Main Event Numbers
Published on October 16th, 2021 3:34 pm EST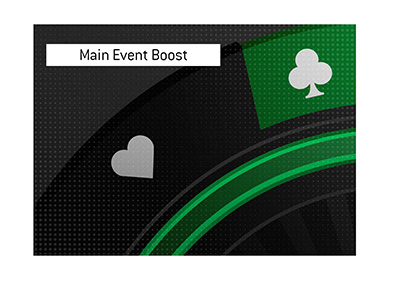 Earlier this week, the US government announced that they were relaxing travel restrictions for 33 different countries.
As of November 8th, travellers from 33 different countries will be allowed to travel to the United States, provided that they are fully vaccinated and have had a negative COVID-19 test in the past 72 hours.
The 33 different countries include 26 different European nations, Brazil, China, South Africa and more.
-
As a result of these changes, the World Series of Poker announced that they would be adding two new flights to the main event.
The fifth flight (Day 1E) will begin at 11 am on November 8th, while the sixth flight (Day 1F) will begin at 12 pm on November 9th.
Registration for the WSOP main event will now claim at 3:40 pm on November 10th.
-
If you live in one of the 33 countries that can now travel to the United States and want to play in the main event, you should probably make your travel plans now.
It will be interesting to see how this impacts the WSOP main event numbers.
The series has been well-attended so far, as the growing legalization of online poker in the United States has helped to boost numbers.
The WSOP always draws a heavy international crowd as well, so this news might help the main event to make a run at a record attendance number.
--
Filed Under:
The World Series of Poker