Negreanu Posts Second Straight Profitable Year
Published on December 27th, 2021 10:43 am EST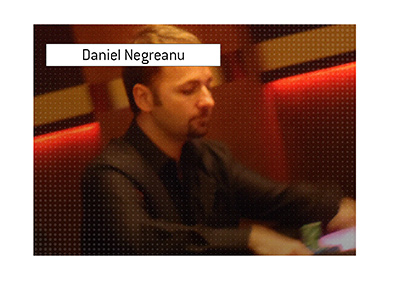 Daniel Negreanu has always been transparent about his life as a poker pro, and earlier this week he posted his tournament results for 2021.
Negreanu has done this every year for the past seven years.
Over that time, Negreanu has posted five profitable years on the tournament circuit, as well as two losing years.
-
For 2021, Negreanu said that he ended up with a total profit of $584,023 over 97 total events:
Final tally 2021:

Events 97
Cashes 30
Buyins $2,596,373
Cashouts $3,180,396
Avg Buy in $26,766
Profit $584,023

1/2

— Daniel Negreanu (@RealKidPoker) December 24, 2021
A large portion of Negreanu's events came during the 2021 World Series of Poker, where he put in a pretty full schedule of tournaments.
Here are Negreanu's results for the past seven years:
2013 $1,963,500
2014 $7,100,164
2015 $952,920
2016 -$1,246,693
2017 -$86,140
2018 $1,412,053
2019 $831,891

Likely scaling back in 2022 with minimal to no travel for tourneys

2/2

— Daniel Negreanu (@RealKidPoker) December 24, 2021
-
Note: Negreanu lost significant sums of money to both Doug Polk and Phil Hellmuth in Cash Game challenges in 2021
-
A few things should pop out at you as you review these results:
1. Negreanu had to invest a significant sum of money ($2,596,373) to make $584,023. It goes to show how deep your pockets need to be in able to be a regular on the high buy-in tournament tour, as a bad couple of months could be really expensive
2. Playing tournaments has been very lucrative for Negreanu over the past 7 years, as he had made over $10 million in profit during that time
-
These results don't include things like travel expenses and taxes. Travelling around the world playing these tournaments can be very expensive, which is why many players now prefer to stay close to Las Vegas and play online when they can.
--
Filed Under:
Other Poker News