Doug Polk Partners With Andrew Neeme, Brad Owen To Buy Lodge Poker Club
Published on January 3rd, 2022 5:52 pm EST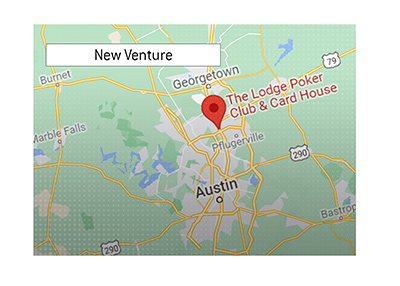 Earlier today, Doug Polk revealed that he had teamed with Andrew Neeme and Brad Owen to buy The Lodge Poker Club in Austin, Texas.
The Lodge Poker Club is already the largest poker room in Texas, and the three new co-owners of the business have plans to make it even bigger.
In addition, Doug Polk said, the three plan on expanding into other "underserved" poker markets in the United States.
To kick off their new venture, Polk, Owen and Neeme plan on hosting the "Biggest Meetup Game in Texas History" on January 25th, which will be followed by a $500k guaranteed tournament that gets underway the very next day.
In order to help build the room, Polk, Neeme and Owen have all said that they will be playing in games at the Club, with Polk saying that he will be playing on Wednesdays and Fridays.
-
Texas has some unusual rules regarding the offering of poker games in their state.
Rooms like the Lodge Poker Club aren't allowed to charge rake, so instead the Club functions by selling monthly memberships, plus they charge an hourly rate to play at their tables.
Obviously the three new co-owners of the Lodge Poker Club are happy with the economics of the business, and they obviously also believe that the model can work in other states.
-
The Lodge Poker Club has 60 poker tables and runs 24/7.
Doug Polk has said that there are no plans to make major changes to the business.
Polk, Neeme and Owen all have large social media followings, so their involvement should be an immediate boon to the business.
--
Filed Under:
Other Poker News