No Word If Move Will Be Permanent
Published on March 11th, 2022 3:55 am EST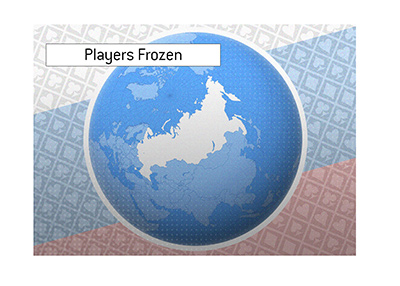 Yesterday afternoon, Pokerstars announced that they would be suspending their "services" in Russia.
This is obviously as a result of the ongoing Russian military operation in Ukraine. A growing number of international companies, including McDonald's, Coca-Cola and Starbucks, have announced that they will be shutting down operations in Russia.
Pokerstars has joined these companies in freezing their operations in Russia, though there is no word as to whether or not this move will be a permanent one.
-
According to reports, Russian players were having a difficult time playing poker online before Pokerstars' announcement, as most payment processors had already elected to stop processing transactions involving Russian players.
Russia has a large poker playing population and can claim some of the world's best players.
This move, from a strictly online poker point of view, will certainly impact tournament sizes, etc, and it will be interesting to see how some of the upcoming tournaments with larger guarantees are impacted.
-
With Pokerstars taking this step, you will likely see the other big online poker rooms follow suit in the coming days and weeks, especially given the fact that Russians have been essentially locked out of the global financial network as it is.
--
Filed Under:
Online Poker Rooms