Anticipation Growing For World's Largest Poker Festival
Published on May 24th, 2022 2:03 pm EST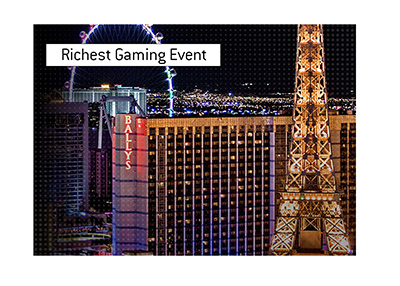 Poker players from all over the world are currently descending on Las Vegas for the 2022 World Series of Poker.
Anticipation for this year's event is higher than in year's past, likely due to the fact that things have finally returned to "normal".
This means no masks in the casinos, no travel restrictions and no need to show vaccine passports.
The World Series of Poker is truly an international event, and players from all over the world are looking forward to returning to Las Vegas for the first time in years.
Professionals and amateurs alike are clamoring to make their ways to Las Vegas, and this year's WSOP could be the biggest of all time.
-
The 2022 World Series of Poker begins in just one week's time.
The first official event of the series, as always, is the $500 Casino Employees event, which gets underway at 11 am local time on Tuesday, May 31st.
The first open event of the series will be the $100,000 High Roller Bounty event, which begins on the same day at 3 pm. This will get the series off to a roaring start, as it will feature many of the world's top players.
The first "big" event that is targeted at casual players is the $500 "Housewarming" event, which gets underway at 10 am on Tuesday, June 2nd. This is a multi-flight event with a prize pool of $5 million.
-
There will be a total of 88 "live" bracelet events, as well as 13 online bracelet events.
The $10,000 main event will get underway on Sunday, July 3rd.
Given the anticipation for this year's WSOP, as well as the growing number of states that have legal online poker in the United States, don't be surprised if the main event breaks the all-time attendance record.
--
Filed Under:
The World Series of Poker