8,773 Players Turned Out For 2006 World Series of Poker Main Event
Published on May 26th, 2022 11:39 pm EST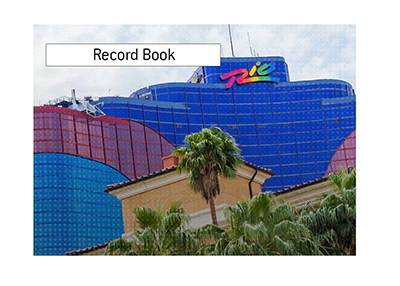 The first half of 2006 was an amazing time to be a poker player.
The "poker boom", which was started by Chris Moneymaker in 2004, was still in full bloom.
Sites like Pokerstars, Full Tilt Poker and Party Poker were all operating in the United States, drawing millions of recreational players who all hoped to become the next Chris Moneymaker.
Practically every college student was playing poker. Husbands and wives snuck in sessions on the weekend, trying to become the next Chris Moneymaker. High school kids snuck onto sites and played under their parent's names.
2006 was truly a remarkable time in the poker world. The beginning of the end of the "boom times" would come a few months after the 2006 World Series of Poker, after the UIGEA was passed into law in the United States. This would lead companies like Party Poker to pull out of the United States, while the companies that elected to remain in the country, such as Pokerstars and Full Tilt Poker, would eventually meet the full force of the US government on "Black Friday".
The 2006 World Series of Poker, however, marked the top of the poker boom, and it was a glorious time.
-
A total of
8,773 players
from all across the world played in the World Series of Poker main event in 2006.
Sites like Full Tilt Poker and Pokerstars sent thousands of players to the event, and their patches were everywhere at the tables.
The tournament, which was eventually won by Jamie Gold, had a massive prize pool of $82,512,162, with Gold receiving $12 million.
-
2019 came close to breaking the record, as 8,569 players turned out for that event.
COVID-19 happened in 2020, and 2021 featured a strong turnout of 6,650 players, though some players elected to stay away due to travel restrictions.
-
Here are the five biggest WSOP main event fields of all time:
2006 - 8,773 players
2019 - 8,569 players
2018 - 7,874 players
2010 - 7,319 players
2017 - 7,221 players
--
Filed Under:
The World Series of Poker