Tom Dwan's Second Place Finish in 2010 Was Very Costly
Published on May 30th, 2022 4:27 pm EST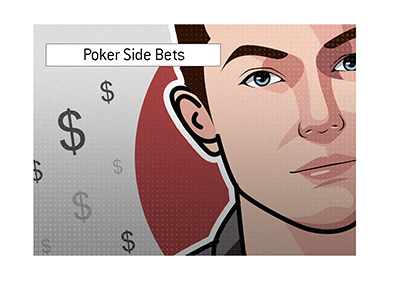 In 2010, the poker community was absolutely flush with cash.
The main reason? Full Tilt Poker, which was at its absolute peak in 2010. As we now know, many poker pros were using the site as their own personal ATM machines, so there was plenty of money floating around.
This led to some pretty outrageous bracelet side bets at the 2010 World Series of Poker.
Tom "durrrr" Dwan was involved in a number of these bracelet bets himself. Many pros would have bets against Dwan in the 2010 World Series of Poker - if he won a bracelet, they'd have to pay out at odds of 3/1 to 3.25/1.
According to reports, Phil Ivey bet $3 million that Dwan wouldn't win a bracelet that year. Eli Elezra, Mike Matusow and Howard Lederer were just some of the names who reportedly also had action.
The amount of money that Dwan stood to win if he took down a bracelet in 2010 was staggering - the numbers floated around online are as high as $20 million, though most seem to agree that the actual number was around $9-$10 million.
For this reason, Dwan's final table appearance in the $1,500 No Limit Hold'em event in June of 2010 drew an unusual amount of attention.
Many of poker's biggest names attended the final table, not because they were cheering on one of their own, but because they had a tremendous amount of money riding on the result.
-
The number of players remaining in the tournament continued to shrink until it was down to just two: Tom Dwan and Simon Watt.
Dwan, who won and lost hundreds of thousands of dollars every day on Full Tilt Poker, was visibly frustrated when hands didn't go his way. Now we know why - there were many millions of dollars on the line.
The rail was in agony every time that Dwan won a pot and in ecstacy when he lost.
In the end, Simon Watt would defeat Dwan during heads-up play to take down the tournament and $614,248.
The rail would celebrate harder than Watt, as they were off the hook for millions of dollars.
Dwan was clearly upset after finishing in second place, and quickly left the area after the final card was dealt.
Dwan would make one more deep run in the 2010 World Series of Poker, as he would finish in 17th place in the $10k PLO Championship. In the end, however, he lost the bracelet bets.
-
The fun would end in 2011, as "Black Friday" decimated the poker industry that year and wipe out the fountain of cash that many high-stakes pros were enjoying.
Dwan said at the time that a win in the $1,500 No Limit Hold'em event would have resulted in his biggest ever payday, thanks to the side bets.
--
Filed Under:
The World Series of Poker