Pokerstars Joins Partypoker in Banning Players From Live Events
Published on July 4th, 2022 3:12 pm EST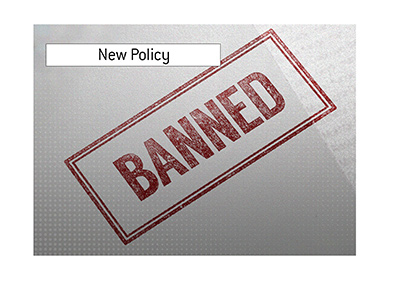 Earlier this week, Pokerstars announced via a blog titled "Keeping players safe at live events" that all banned online players would no longer be welcome at their live events.
Pokerstars says that their new policy is more "comprehensive" than their previous policy, as now banned online players will not be welcomed at Pokerstars live events, regardless of what their online infraction was.
Pokerstars said that in the past, they looked at whether or not the reason for the online ban would be a threat to the live event.
Now, if you have been banned from Pokerstars, the site's Game Integrity unit will make sure that you can no longer play in their live events.
-
Partypoker recently announced that any banned players on their site would no longer be able to play in their live events.
There have been calls for a global blacklist of players as cheating in poker continues to rear its ugly head.
The majority of poker players believe that these bans should extend to all live poker events.
The World Series of Poker, for instance, continues to allow alleged cheaters to play in their events.
If you really want to punish cheaters, many people say, you should ban them from the World Series of Poker and other prominent tournaments across the world.
-
Cheating continues to dog the world of poker, as there have been a number of new scandals over the past year that have involved some very prominent players.
The recent steps from Pokerstars and Partypoker are positive ones, and there is continued hope that a global blacklist that includes all live tournament series will be implemented over the coming years.
--
Filed Under:
Other Poker News