Published on October 23rd, 2007 8:33 pm EST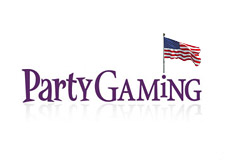 When you read the title of this article, you probably said to yourself, "Yeah right, stop teasing me."
When the first person that I trust in this industry told me that he heard that Party Poker might be trying to find a way to get back into the US market, I had the same reaction. "Stop teasing me, it'll never happen."
However, after speaking with a number of people that I trust and hearing them say the same thing, I am starting to think that there might be some truth to this rumor.
How would they accomplish this?
Obviously they can't return to the US market given their current situation (publicly traded company on the London Stock Exchange.) The best way would be to go private and delist themselves from the London Stock Exchange. Whether it would be the current management and majority owners funding this transaction or potentially outside investment firms and/or hedge funds, I can see their being ample reason to take the company private.
Let's look at the stock price. Partygaming is currently trading at 27.5p, down from an all-time high of over 150p. Before the UIGEA was snuck into the SAFE Port Act (and back when Partygaming still allowed US players), the stock was trading at over 100p. The stock has a current valuation of 1.1 billion pounds, and was worth significantly more than that (obviously) when the company still allowed US players. It isn't a mystery as to why; US players make up the majority of online poker players.
So you have a stock that is struggling and seems to be lacking any potential positive catalysts that could send it higher. The CEO of Partygaming said that he would entertain the possibility of being acquired by a US casino such as the Bellagio. I think that there is a much better chance that the company is acquired by a major private equity firm and is taken private.
Partygaming generates a significant amount of profits, and this number would obviously increase multiple times if they re-entered the US market. I would imagine that the company could begin taking US players again without much effort on their side. I mean, most people already have Party Poker accounts, and I know that most people would love the opportunity to play on the site once again. It's just a matter of the company unbanning these accounts.
For a private equity firm willing to take a risk, it seems to me as though this would be a good investment. The company generates plenty of profits, the stock was trading at four times its current level pre-UIGEA, and the company has a tremendous amount of brand recognition. If a firm were to buy Partygaming, take it private and open its doors to the US public, they would own probably the second biggest poker room in the world (behind Pokerstars) for probably about 1.3-1.4 billion pounds.
Doesn't seem that far-fetched to me, and the CEO of the company seems to be willing to entertain some drastic ideas, as the stock is suffering without much hope of pulling out of its funk.
Maybe all the whisperings that I've been hearing are true? We'll see..
--
Filed Under:
Online Poker Rooms
|
UIGEA