Published on November 26th, 2007 5:20 pm EST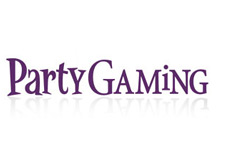 If you read the title of this article, you may think that the CEO of Partygaming, Mitch Garber, had spoken about his company at an investment conference. However, Garber seems to be doing the talking with his wallet, which is probably the strongest statement he could possibly make regarding the future of Partygaming.
Partygaming announced on Monday that Garber had reversed previous plans to sell a major chunk of his stock, and had taken options for 3.5 million shares. Garber now holds 8.75 million shares in the company, according to Reuters UK.
This is a strong statement. CEO's and company officers are usually never shy about dumping their shares, regardless of whether or not they think that the company's share price will be moving higher in the future.
Garber likely believes that the shares are significantly undervalued right now and he will make much more money if he holds on to his shares. You may think that this is an obvious statement, but many CEO's and company officers don't care what the share price is or will be, they just want to dump their shares at any price.
There has been speculation that Partygaming will be sold and taken private, re-opening its doors to US players. Under this scenario, Garber's shares would be worth much more than they are now, which is one reason why he might be holding on to his shares.
Or, perhaps he believes that there is a good shot that the laws will be changed in the United States, and that online poker will be regulated and Party Poker will be allowed to solicit US residents once again.
Maybe none of these things is true, and Garber simply believes that the company's fortunes are improving and he doesn't want to dump his shares at these low prices.
After over a year of almost completely negative news for the industry, I believe that the newsflow is about to turn positive for online poker, and that Garber doesn't want to sell his shares at the low. That's my opinion. At the very least, it's nice to see a company executive that seems to believe in his company.
--
Filed Under:
Online Poker Rooms