Published on January 22nd, 2008 6:01 pm EST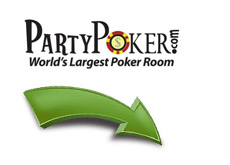 There was a time, not too long ago, when Party Poker seemingly had a stranglehold on the global online poker market. There was a time, believe it or not, when other rooms such as Pokerstars and Full Tilt Poker were chasing Party Poker. Party Poker was the 800 pound gorilla in the industry due to their early embracing of affiliate marketers and their aggressive marketing campaigns.
Times have changed. Things first started going downhill for Party Poker when they decided to take their company public. Being a publicly company meant that they had to pull out of the US market once the UIGEA was passed via the SAFE Port Act. When Party Poker went public, there were also rumblings that Pokerstars would soon by filing for an IPO as well. How would the online poker landscape look today if Pokerstars had in fact gone public and pulled out of the US as well?
Anyways, Party Poker quickly lost their position as the #1 online poker room in the world when they decided to pull out of the US market. Obviously when you pull out of the biggest poker market in the world, you are going to lose your number one ranking. However, Party Poker hasn't managed to make any big strides since pulling out of the US. Sure they are growing still, but other poker rooms and networks are either passing them or quickly catching up.
Case in point, the iPoker Network. According to Pokerscout, the iPoker Network just recently passed Partypoker when it came to real money cash game players playing at the same time. According to their site, the iPoker Network currently has 9827 real money cash game players on their network currently, and Party Poker has 9365. iPoker Network's 24 hour peak is higher than Party Poker's as well.
So what does this mean exactly? It means that based on a seven day average of real money cash game players, Party Poker is currently the third busiest site or network in the world. Pokerstars is obviously number one with more than double their closest competitor. Full Tilt Poker is number 2, and Party Poker is number three. If the current trends continue, Party Poker will soon be the fourth busiest site or network behind the iPoker network. Quite the drop from their previous stranglehold on the number one spot.
The Ongame Network is lurking right behind Party Poker in the fifth spot. According to Pokerscout, the Ongame Network currently has 7846 cash game players, just 1500 behind Party Poker. The Ongame Network is quickly growing and it would not surprise me to see them catch Party Poker as well over the next 3-6 months.
The big question is: what can Party Poker do to start recapturing some of their old glory? Or is it too late, and are they destined to be permanently passed by the iPoker and Ongame networks?
Source:
Pokerscout
--
Filed Under:
Online Poker Rooms