Published on February 20th, 2008 5:32 pm EST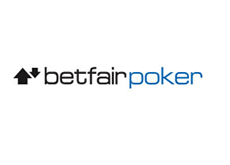 Betfair announced today that they had signed another piece of their "New World Order in Poker" by inking Sorel "Imper1um" Mizzi to a sponsorship deal. Betfair now has two of poker's hottest young talents under contract - Sorel "Imper1um" Mizzi and Annette "Annette_15" Obrestad.
Some people raised questions about whether or not this was a smart signing by Betfair, considering the fact that Mizzi was banned last year from Full Tilt Poker for buying another player's account late in a major tournament on the site.
This matter was addressed in the press conference by both Mizzi and representatives from Betfair. Betfair contended that they felt that "Imper1um" had sufficiently apologized for the incident and that it was time to move forward.
Mizzi said that he plans on playing the rest of the EPT events this year, and then focusing on the World Series of Poker and a few WPT events. He also said that he will play the occasional tournament and cash game online.
Betfair had been hyping up this signing for a couple of days, suggesting that they had signed a big name to a deal. Mizzi was introduced to the press conference by walking through a back door wearing a hoody to maintain the suspense before finally revealing his identity. He was joined at the press conference by his good friend, Annette "Annette_15" Obrestad.
Some other topics that were touched on at the press conference included:
-origins of names "Imper1um" and "Zangbezan24"
-discussion of FTP situation
-discussion of some of his private game exploits
-how he established his bankroll
-his parents initial reaction when he started playing poker
In terms of raw poker talent, this is a very good signing by Betfair. They now have two extraordinary poker talents under contract. Not only have they both won over a million dollars online, but they both have had live success as well (Annette's WSOPE victory and second place finish at an EPT event, Sorel's chop of the Irish Poker Open). I think most people, if they had to choose two young poker talents to sign to a contract, would probably go with Mizzi and Obrestad as well.
To view the press conference, please visit this link:
Pokernyhederne.com
--
Filed Under:
Online Poker Rooms
|
Players In The News