Published on April 21st, 2008 7:42 pm EST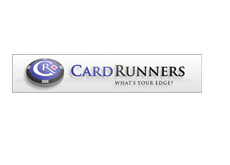 The team behind Cardrunners.com continues to make some big, big moves.
To start with, Cardrunners.com quietly assembled the best line-up of talent in the industry to produce instructional poker videos. This high-quality talent (including the likes of Brian "sbrugby" Townsend, Brian "Stinger" Hastings and Cole "cts" South) resulted in thousands of people joining the site as members.
Then the aggressive young company inked a deal with Full Tilt Poker that saw the members of "Team Cardrunners" become red Full Tilt Poker pros. This was a win/win deal for both sides, as Cardrunners will receive a great deal more exposure for their product, and Full Tilt Poker will get to count some of the top young players in the world as "Full Tilt pros".
Then, as if that wasn't enough, Cardrunners went out and hired Lee Jones as their Chief Operating Officer.
If you don't know who Lee Jones is (and I can't imagine that you don't), then here is a little refresher:
Jones received a Computer Science degree from Duke University in 1978 and a M.S. in Electrical Engineering from the University of Maryland in 1983.
He penned the book "Winning Low Limit Hold'em", which eventually led to his position at Pokerstars. According to Jones, he was working in Silicon Valley doing "memory chip design verification" when Pokerstars called. They had heard of Jones through his book and wanted to chat.
Jones figured that Pokerstars wanted to arrange some sort of a promotional appearance that would tie in with his book - instead, Pokerstars was pursuing him for a full-time job.
Jones joined the company in June of 2003. He served as manager of the online site until April of 2007. I am not sure that you could find anyone who wouldn't say that the Pokerstars product improved drastically under his leadership. Jones was an extremely popular, almost mythical figure on the site, best known for his final table commentary during Sunday Million and WCOOP events. He dealt with many different problems and issues during his time at Pokerstars, and handled himself with integrity and class.
Lee left his position as manager of the Pokerstars site to become an "executive host" with the European Poker Tour. He remained with Pokerstars as a consultant, and was occasionally seen at the final tables of major events on the site.
His new position at Cardrunners will allow Jones to return to live in the United States. He has stated publicly that he no longer works for Pokerstars or the European Poker Tour, and that his new position at Cardrunners.com is not an endorsement deal - it's a full-time job.
This is a fantastic hire for Cardrunners. Jones is extremely well-connected and respected throughout the industry, and his dogged pursuit of customer satisfaction and a high-quality product will surely result in a much improved Cardrunners.com.
--
Filed Under:
Other Poker News