Published on June 19th, 2008 2:26 am EST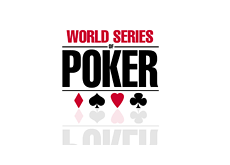 Dario Minieri outlasted 1011 other players to take down the $2500 No-Limit Hold'em Six-Handed event on Wednesday night, capturing the first place prize of $528k and his first WSOP bracelet in the process. Minieri is a Pokerstars sponsored player who is known for his youthful appearance and love of scarves.
Seth Fischer finished the tournament in second place and received $330k. The final hand of the tournament came down when the two players pushed all of their chips into the middle pre-flop, with Fischer holding the K-10 of diamonds and Minieri holding pocket Queens. The flop came A-A-5 with one diamond. Fischer would need a King or something runner-runner to win the pot. The turn and river helped neither player, and Minieri took down the tournament and his first World Series of Poker bracelet.
The pivotal hand of the tournament came just a few hands earlier, when Minieri came over the top of a pre-flop raise from Fischer, pushing all of his chips in on a bluff. Fischer snap-called, showing pocket Kings. Minieri was way behind in the hand, sheepishly turning over the 3-4 of spades. Fischer was in great shape to take down the tournament, as he was ahead in chips prior to this hand.
The flop brought two spades, giving Minieri a bunch more outs to win the hand. The turn brought the four of diamonds, giving Minieri even more outs. The river was a dagger in the heart for Fischer - the four of hearts. The crowd erupted and Minieri was now the tournament chipleader once again, and would never look back. Minieri had a couple of horrendous beats dished out to him earlier in the final table (losing after getting all-in on a flop of 2-10-7 holding Q-10 when his opponent had J-10, and losing after getting all-in on a flop of A-2-10 with two diamonds, holding the Q-J of diamonds while his opponent held 5-3 of diamonds). Don't feel too sorry for Fischer either - he eliminated Justin Fitz in third place in a massive pot, when his A-K offsuit managed to crack pocket Aces.
This victory continues what has been a great 6-7 months for Minieri. He went on a massive heater on Pokerstars in late 2007 - early 2008, winning approximately $600k playing SNG's on the site and taking down a number of high-stakes tournaments in just one day (High Stakes Showdown, $215 Rebuy and chopped the $5200 Freezeout event). Not only that, but Minieri is likely to take down a sizable bonus from Pokerstars for winning the WSOP event. Love him or hate him, Minieri has had a spectacular six months, capped off by winning his first ever WSOP bracelet.
--
Filed Under:
The World Series of Poker