Published on July 1st, 2008 4:18 pm EST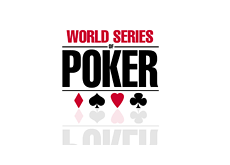 Phil Hellmuth Jr. and Michael "The Grinder" Mizrachi. They are both phenomenal poker players who have won millions of dollars over their careers.
The difference? Hellmuth has won 11 World Series of Poker bracelets over his career, and "The Grinder" hasn't won any.
Mizrachi will be looking to change that on Tuesday as he enters the final table of the $10k Pot Limit Omaha tournament as the chip leader. Mizrachi possesses a chip stack of nearly 1.77 million, which is almost 500k more than his closest competitor, Brandon Moran. There will be a couple of familiar names looking to stop Mizrachi at the final table, including Kido Pham (currently has 1.08 million in chips) and Billy Argyros (729k). All players are guaranteed at least $80k for making the final table, with the winner receiving $860k, plus the World Series of Poker bracelet.
A number of familiar names cashed in this event, including Josh Arieh, David Benefield, David Williams and David Singer. Nikolay Evdakov cashed yet again, increasing his already-record number of WSOP cashes in 2008.
As mentioned, Phil Hellmuth Jr. will be on the prowl for his 12th career World Series of Poker bracelet on Tuesday. He is in very good shape, as he is currently the chipleader of the $1500 H.O.R.S.E. event with 20 players left. Hellmuth has a stack of around 288k, which is about 50k more than James Schaaf, who is currently in second place. Considering Hellmuth's experience and overall lack of big-name talent left in this field, you have to figure that he has a pretty good chance of taking down this tournament and adding to his collection of bracelets.
Both of these tournaments will wrap up on Tuesday evening.
A late congratulations to Scotty Nguyen who took down the prestigious $50k H.O.R.S.E. event. We weren't able to put out an article yesterday, but still wanted to make mention of this impressive accomplishment. Nguyen overcame an incredibly tough field to take down the first place prize of nearly two million dollars. This was Scotty's fifth World Series of Poker bracelet.
--
Filed Under:
The World Series of Poker