Published on July 2nd, 2008 6:42 pm EST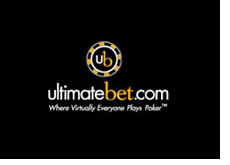 Eric "Rizen" Lynch recently announced on his blog that he had resigned from Ultimatebet and would no longer be playing on their site, or promoting their brand.
This comes only a month or so after "Rizen" was officially added to the Ultimatebet.com roster of pros. "Rizen", along with Cliff "JohnnyBax" Josephy, both created a stir in the online poker community when they announced that they had signed deals with Ultimatebet.com. Many people deeply distrust both Absolute Poker and Ultimatebet, as they have both had major "superuser" scandals in the past year. Many people wondered why two highly respected members of the poker community would choose to associate with Ultimatebet.
We've included a link to Lynch's blog below this article.
In his first blog posting regarding the severing of his relationship with Ultimatebet.com, titled "Short Announcement Regarding UB", Lynch says that "after a lot of reflection and thought, I have decided to separate myself from the Ultimate Bet brand". He goes on to say that "at this point, I just believe that the things I'm trying to accomplish in my career are not in sync with the Ultimate Bet brand".
Obviously after this cryptic message, people wanted to know more details as to why "Rizen" chose to leave Ultimatebet.
He made another posting a day later, titled "More Information".
In the posting, he said that "I don't know any big secret I'm hiding or anything or some sort of damning evidence of wrongdoing". He says that "I still believe UB is a safe place to play", but that he is withdrawing his money because it would be "hypocritical of me to not endorse the site yet be willing to play on it."
He outlines the following reasons as to why he decided to leave, which you can read about in his most recent blog posting. He points to being upset over how the signings of himself and Bax were handled, plus not being happy with how the guarantees on the new tournament schedule were being lowered. Also, "it was taking longer than I would have liked for some things I had been promised to be taken care of."
All in all, a pretty interesting development. "Rizen" is an extremely well-respected member of the online poker community, so I can't imagine that Ultimatebet was too happy with his decision.
Source:
Rizenpoker
--
Filed Under:
Online Poker Rooms
|
Players In The News