Published on July 14th, 2008 9:25 pm EST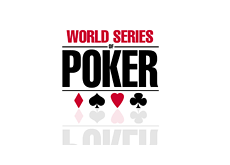 There won't be a female at the final table this year, as Tiffany Michelle has just been eliminated from the 2008 World Series of Poker main event in 17th place.
Michelle made an extremely impressive and deep run in this year's main event, and ends up collecting $334,534 for her 17th place finish. Michelle played extremely well over the past couple of weeks, and certainly wouldn't have looked out of place at the final table.
This is the second cash of her career. According to Cardplayer.com, she also had a cash in 2006 for $1,285.
Michelle just couldn't get anything going on Monday. Her impressive chip stack dwindled throughout the day, and she eventually made her final stand after flopping top pair on a flop of A-10-9. Unfortunately for Michelle, she picked the wrong time to push all-in as her A-J was completely dominated by the pocket Aces of Peter Eastgate. Michelle was drawing extremely thin, and would need a runner-runner straight in order to win the hand. The turn was the five of hearts, and Michelle was sent to the rail.
There are many people that wanted to see Tiffany Michelle make it to the final table. ESPN would have been overjoyed at having her take part, as she would have almost certainly been the focal point of their marketing strategy between now and November. There were already a number of mainstream pieces on Tiffany Michelle over the weekend - if she had made the final table, it would have been extremely good for the game of poker, as it would have certainly brought the game a great deal of time in the media spotlight.
It will be interesting to see where Michelle goes from here. Will she spend time on the tournament trail? Will she still work with Pokernews.com?
Congratulations to Tiffany on her $330k+ cash, and good luck to everyone else that is still alive in the tournament.
--
Filed Under:
The World Series of Poker