Published on July 15th, 2008 4:19 am EST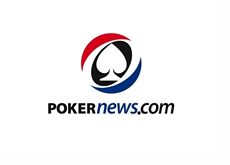 Quite an interesting turn of events tonight.
Just a few short hours after Tiffany Michelle was eliminated in 17th place in the World Series of Poker main event, Pokernews.com Vice President Justin Robert Huxley has released a statement on behalf of the company, savaging Michelle and her agent.
According to Pokernews.com, Tiffany was sponsored for several events at this year's World Series of Poker by the company. This included the main event.
Further, Pokernews.com said that "it was later confirmed that without any consultation with PokerNews, Tiffany went ahead and signed a sponsorship deal with Ultimate Bet." They go on to say that "as a company we could see no reason as to why we were left out of such negotiations, especially considering the relationships that PokerNews has with all such entities."
The next part of the statement reads like this:
"Tiffany was bought into the event by PokerNews and had a signed player contract with PokerNews Ltd. We believe, that based on advice from her agent that the contract may have loopholes; she went and made a deal with an online gaming operator that completely contradicted the trust that we had put in her, both as an employee and as a sponsored player. As an organization we felt completely sabotaged by Tiffany, her agent and Ultimate Bet."
...
"Therefore, we are incredibly disappointed with Tiffany and her agent's lack of respect and professionalism. We are currently seeking legal council on this entire situation and potential damages to PokerNews."
The statement then goes on to say that Pokernews will no longer be promoting Ultimatebet within its network.
The entire statement can be found here.
--
Filed Under:
The World Series of Poker
|
Other Poker News