Published on July 15th, 2008 7:32 pm EST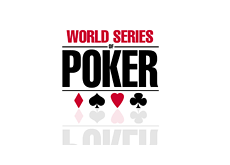 The final table of the World Series of Poker main event is now set. 6,844 players entered the event, all with dreams of taking down the $9.1 million dollar first place prize and coveted WSOP main event bracelet. The field was a diverse mix of professionals, celebrities and amateur players. Once again, the final table will be populated with mostly amateur players that most of us have ever heard of.
As mentioned, Dennis Phillips is the chip leader of the tournament heading into the final table. He currently has a stack of around 26.3 million, which is about 2 million chips more than what Ivan Demidov has.
Here is a list of the players (and their chip counts) heading into the November final table:
Dennis Phillips, 26,295,000
Ivan Demidov, 24,400,000
Scott Montgomery, 19,690,000
Peter Eastgate, 18,375,000
Ylon Schwartz, 12,525,000
Darus Suharto, 12,520,000
David "Chino" Rheem, 10,230,000
Craig Marquis, 10,210,000
Kelly Kim, 2,620,000
All of the players have been paid ninth place money so far ($900,670). The rest of the money will be kept in an interest-bearing account, and paid out when the final table concludes in November. Players will also receive any interest that accrues between now and November.
The final table will begin on November 9th and conclude on November 10th. The final table will play down to the final two players on November 9th, and then heads-up action will take place on November 10th. Sometime on November 10th, a new champion will be crowned, and a star will be born.
In the meantime, players at the final table will be able to work on their games, study tape of their opponents, receive coaching instruction from high-profile players and work on securing lucrative sponsorship deals. All of these players will be very busy over the next couple of months, as there is potentially another $8 million dollars to be won for whoever takes down the event.
A number of well-known players were eliminated on Monday, including: Tiffany Michelle, Brandon Cantu and Owen "ocrowe" Crowe.
In closing, here is a list of the final table payouts:
1st - $9,119,517
2nd - $5,790,024
3rd - $4,503,352
4th - $3,763,515
5th - $3,088,012
6th - $2,412,510
7th - $1,769,174
8th - $1,286,672
9th - $900,670
--
Filed Under:
The World Series of Poker