Published on August 12th, 2008 8:55 pm EST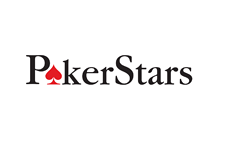 Natalie "TheV0id" Teltscher agreed to drop her lawsuit against Pokerstars after the company produced evidence that undeniably showed that Ms. Teltscher hadn't been playing on the account at the time of "her" victory in the 2007 WCOOP Main Event. Not only did Ms. Teltscher agree to drop her lawsuit, but she also agreed to pay for some of the legal costs incurred by Pokerstars.
Let's rewind a bit. As mentioned, "TheV0id" originally took down the 2007 WCOOP Main Event for around $1.2 million dollars (after a final table deal had been cut). "TheV0id" outlasted several other well-known names at the final table, including Vanessa "LadyMaverick" Rousso and Josh "nitbuster" Arieh.
People were immediately suspicious of "TheV0id", as the account had no previous playing history.
Pokerstars has a policy of investigating every account that plays at one of their "major" final tables. They are obviously looking for the standard stuff, such as chip dumping/collusion and multi-accounting.
Pokerstars soon released a statement, announcing that they were "formally" investigating "TheV0id". Something obviously caught the eye of Pokerstars security as they were reviewing the account.
After several weeks, Pokerstars issued another statement announcing that they were banning "TheV0id" due to that account breaching the rules of its site. "TheV0id" would be stripped of the victory (and "ka$ino" would be the new champion) and the first-place prize money would confiscated and redistributed. Pokerstars took their time in announcing their decision, as they wanted to leave no stone unturned in their investigation. The disqualification of their WCOOP Main Event champion would obviously be extremely embarrassing for the site, so they wanted to make sure that they were making the right decision.
So "TheV0id" (an account which was owned by Natalie Teltscher, brother of poker pro Mark Teltscher) was disqualified and banned from the site.
Ms. Teltscher hired legal representation to get her $1.2 million dollars back, as she claimed that Pokerstars had erred in confiscating the money from her. She filed a lawsuit in the Isle of Man.
The big question was - would Pokerstars be able to prove that Natalie Teltscher wasn't playing on the account?
The answer was a resounding YES. We don't know the exact evidence that Pokerstars had, but it was obviously conclusive enough for Ms. Teltscher to drop her lawsuit. Natalie Teltscher, according to Pokerstars, admitted that she hadn't played on the account once she saw the evidence that Pokerstars had collected.
So the lawsuit was dropped, and now Ms. Teltscher will have to pay an unspecified amount to Pokerstars to help pay for their legal costs. That's obviously a slam-dunk victory for Pokerstars.
--
Filed Under:
Online Poker Rooms
|
Poker Legal Issues