Published on September 2nd, 2008 12:27 am EST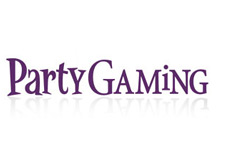 PartyGaming released their interim results from the first half of 2008 a few days ago. As always, there is plenty of interesting data and information buried deep within the pages of the reports. Partygaming published two *.pdf files for the public to read: first, the actual interim results file, which is 39 pages long; second, a slideslow presentation on the results, which was 50 pages long. The information posted below is gleaned from those two documents. Some of the information is very interesting. Here is what stuck out to me:
1. A full 35% of the company's revenues in the first half of 2008 came from their casino operations.
2. Only 60% of their revenues during the same time period came from their poker operations.
3. The number of real money poker player signups is at its lowest level since Q1 2006.
4. 20,100 real money Casino signups in Q2 2008 - the highest total ever, by far.
5. Customer debts down significantly from previous years.
6. A full 19.1% of revenues spent on "customer acquisition and retention" (bonuses,etc), while only 14.4% of revenues were paid out to affiliates. This represents the largest percentage paid out for "customer acquisition and retention" since at least 2006, and the lowest amount paid out to affiliates (as a percentage) since at least 2006.
7. PartyGaming has $148.5 million in cash.
8. PartyGaming said that they will continue to build upon "operational excellence" and "delighting the customer." :|
9. This quote was included in their screenshot presentation: "Setting the world's hearts racing through great gaming entertainment."
10. PartyGaming is spending millions in legal fees to try and settle with the DoJ.
11. Party believes that the DoJ is investigating companies that still accept US customers.
12. Party has 190 full-time customer service agents.
13. Party will be re-launching Partypoker.com over the coming months.
14. 25.8% of real money poker signups are still active after 6 months. After 12 months, this number falls to 20.2%. After 18 months, the number is 16.3%.
15. Germany is by far the company's largest producer of net revenues. During the first six months of 2008, PartyGaming had total net revenues of $254.8 million dollars. Of this total, a full $51.4 million dollars came from the company's German customers. Canada was second on the list, having generated a total of $43.0 million in net revenues for PartyGaming. The United Kingdom was third with $27.1 million.
16. The company is currently a defendant in an action brought by two individual US plaintiffs. The two are alleging collusion on the site, and are inviting others to join their action. PartyGaming's has applied to have the action dismissed.
The company's poker product is clearly struggling. It will likely only be a matter of time until poker accounts for less than half of their revenues. It should be interesting to see whether or not the re-launching of Partypoker.com makes any difference and helps to reverse the momentum. People generally want to play where the action is - Pokerstars and Full Tilt Poker clearly have the advantage there, as they are still accepting US customers.
Whatever the case may be, Party Poker is currently the fourth largest poker network in the world according to Pokerscout.com, and is in real danger of dropping to #5. Their casino and sports betting revenues are rising, but I would imagine that many of their casino and sports betting customers signed up to the site to play poker. Declining market share in the poker industry will only hurt their entire operation over the long-haul, and the company definitely needs to figure out a way to reverse their momentum.
Source:
Party Gaming
--
Filed Under:
Online Poker Rooms