Get Used to the WSOP Final Table Delay
Published on November 13th, 2008 3:01 pm EST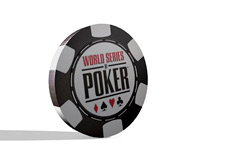 According to recently released numbers, 2.4 million people watched the 2008 World Series of Poker main event final table, resulting in a Nielsen rating of 1.9. The 2007 main event final table broadcast featuring Jerry Yang did a rating of 1.38. This is a 35%+ increase over last year's numbers, and virtually guarantees that the multi-month final table delay is here to stay.
Even the slightest increase in ratings numbers would have likely resulted in a continuation of the practice of delaying the final table until November. However, a 35% increase in ratings for the WSOP final table broadcast makes it hard to imagine that Jeffrey Pollack will revert to the old format of crowning the champion in July.
Ratings this year were up across the board - even the ratings for the preliminary events.
Interest in the final table increased as the tournament progressed.
The October 21st episode (where the final 27 players were determined) did a rating of 1.44.
The October 28th episode (featuring the crowning of the "November Nine" and the elimination of Tiffany Michelle) did a rating of 1.59.
As mentioned, the final table episode on November 11th ended up fetching a rating of 1.9.
The October 21st, October 28th and November 11th episodes all managed to receive higher ratings than the 2007 final table broadcast that featured Jerry Yang.
Many people didn't like the idea of the final table delay when it was first proposed, and many people still don't like the idea now.
However, based on the increased ratings this year, the "pausing" of the WSOP main event final table is very likely to continue for the foreseeable future.
--
Filed Under:
The World Series of Poker