Layne Flack Arrested for DUI
Published on March 7th, 2009 12:50 am EST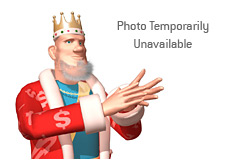 Everyone was wondering why Layne Flack missed his first-round match-up against Vanessa Selbst at the 2009 National Heads-up Poker Championships earlier today.
David Oppenheim, who replaced Flack (and ultimately beat Selbst), joked that "we were drinking last night and I put something in his drink".
It turns out that Oppenheim wasn't far from the truth, as Flack was arrested early Friday morning for DUI (Driving Under the Influence), amongst other things.
Flack was arrested for driving under the influence of alcohol, speeding and failing to yield to an emergency vehicle. Presumably, he didn't pull over fast enough when the police started following him.
Flack was reportedly still in jail when the first-round match-ups of the Heads-Up tournament commenced, but was expected to be released after appearing in front of a judge on Friday afternoon.
Layne was present at the draw party for the Heads-up Championship on Thursday night, and was apparently pulled over as he drove home early Friday morning.
Flack has over $4.2 million dollars in lifetime tournament earnings, and has captured six World Series of Poker bracelets and one WPT title.
Charges Against Layne Flack
--
Filed Under:
Other Poker News