PartyGaming to Pay $105 Million Dollar Penalty in Settlement With U.S. Authorities
Published on April 7th, 2009 3:46 am EST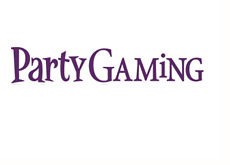 PartyGaming CEO Jim Ryan announced in a conference call that his company has entered into an agreement with U.S. authorities.
Under the terms of the agreement, the U.S. Attorney's Officer for the Southern District of New York has agreed not to prosecute "PartyGaming or any of its subsidiaries for providing Internet gambling services to customers in the U.S." prior to the introduction of the UIGEA.
PartyGaming has agreed to pay $105 million dollars, which is to be payable in semiannual installments ending September 30th, 2012.
PartyGaming has been working on this deal since June of 2007, when it decided to initiate discussions with the U.S. Attorney's Office in New York.
This development is being cheered by investors, who have sent shares of PartyGaming up over 10% in early Tuesday trading.
The company clearly did a great job in their negotiations with US authorities, as the $105 million dollar figure is significantly lower than what many people expected the company to pay.
This news is big for PartyGaming for a number of reasons:
1. It removes a dark cloud that has been hanging over the company's head for the past two years.
2. According to Jim Ryan, it will make it easier for the company to access capital for "merger and acquisition" activity. It will be interesting to see exactly which companies PartyGaming has thoughts of purchasing.
3. It will allow the company to easily return to the United States if and when there is licensing and regulation of the online poker industry.
4. It will prevent the company from being prosecuted.
In its "statement of facts", PartyGaming admitted to targeting US customers that resulted in the "processing of transactions that were contrary to certain US laws".
Source:
WSJ.com - PartyGaming Reaches Deal with US Authorities, To Pay $105M
--
Filed Under:
Online Poker Rooms
|
UIGEA
|
Poker Legal Issues