Clonie Gowen Lawsuit Update, SCOOP and More
Published on April 10th, 2009 5:02 am EST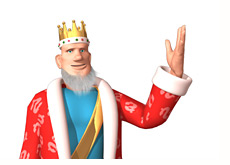 1. Clonie Gowen vs Full Tilt Poker Lawsuit Status.
There was a rumor circulating earlier this week that Clonie Gowen's lawsuit against Full Tilt Poker (and its associated companies and owners) had been dismissed.
This is NOT the case. As far as I know, there is a hearing on April 27th that will deal with Full Tilt's Motion to Dismiss. Team Gowen wants to begin depositions in the case, while Team Full Tilt wants to delay this until their Motion to Dismiss has been heard. I'm pretty sure that's the stage that the case is currently at - we'll find out more on April 27th.
2. PartyGaming.
As you probably know, PartyGaming settled with US authorities earlier this week.
There is quite a bit of confusion out there as to just what this means for the company going forward.
This settlement does NOT mean that the company can return to the United States immediately. The settlement is in regards to their activity in the United States before they voluntarily pulled out after the UIGEA was passed.
You won't see PartyGaming return to the United States until there is regulation (and licensing) of the industry.
That being said - when online poker is finally regulated and licensed in the United States, I would imagine that the US government will look very favorably on companies that have settled with them (PartyGaming and likely some other companies in the near future) and very unfavorably on companies that continue to solicit US customers (Full Tilt, Pokerstars, etc).
Also, PartyGaming's settlement will allow the company to access the capital markets, which will eventually lead to some consolidation in the industry.
So, don't get your hopes up about PartyGaming returning to the United States any time soon - they'll be back if and when online poker is regulated and licensed in the US, and not before.
3. SCOOP.
The Spring Championship of Online Poker (SCOOP) on Pokerstars continues to motor along, with most events seeing total prize pools well in excess of the guarantees. Aside from a few "medium" and "high" events in unpopular games, the SCOOP has seen overwhelming demand for its tournaments.
Some familiar names have done well for themselves so far this series, including:
-Michael "The Grinder" Mizrachi, who won the "Medium" Limit Stud event
-Hevad "Rain" Khan, who took down the "Low" NLHE 6-Max event
-Daniel Alaei, who won the "High" Razz event, with Barry Greenstein coming in third
-"Andy McLeod", who won the "High" Mixed Hold'em event
The SCOOP will wrap up this Sunday with the 2-day No Limit Hold'em main event.
4. "durrrr" Challenge Update.
A few sessions between Dwan and Antonius were played in the last week.
Antonius is currently up nearly $80,000 in the challenge after a total of 10,180 hands.
The biggest pot of the challenge took place earlier today, and it went down like this:
Patrik Antonius was in the SB, Dwan was in the BB.
Antonius raised to $1,200, and Dwan called.
The flop came 6-4-J with two clubs.
Dwan led out with a bet of $1,750, Antonius raised to $7,650, Dwan re-raised to $20,200, Antonius put in yet another raise to $63,000, and Dwan called.
There was now $128,400 in the pot.
The 10 of diamonds came on the turn.
Dwan pushed all-in, and Antonius called.
Dwan showed Ac-5h-3c-7c for the nut flush draw plus an open-ended straight draw.
Antonius showed K-J-9-J for top set and a weaker flush draw.
The river was the Queen of clubs, and Dwan took down the biggest pot of the "durrrr" challenge so far.
--
Filed Under:
Other Poker News