"ElkY" Breaks SNG Record
Published on April 29th, 2009 4:32 am EST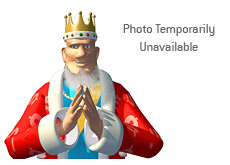 Earlier today, Bertrand "ElkY" Grospellier apparently broke the record for most SNGs (Sit and Go's) played in a single hour while still turning a profit.
Grospellier managed to play a total of 62 $6.50 Turbo SNGs in just one hour, while still managing to eek out a $23.60 profit.
"Elky" accomplished this task in front of a live audience at the EPT Monte Carlo event.
"ElkY" managed to register in and play the 62 SNGs on four separate monitors. At one point, Grospellier had around 30 tournaments going at once, which meant that he was frequently timing out due to the sheer volume of action that was taking place at the same time.
With just one table left to go, "ElkY" needed to cash in the tournament or else he apparently wouldn't have turned a profit. Anybody can open a ton of SNGs at the same time and lose money - the record was only going to be set if "ElkY" managed to end with a profit.
Fortunately for "ElkY", he managed to take down the final SNG when he pushed with 7-5 and was called by 9-8. The board came 3-T-5-7-K, giving "ElkY" two pair and the victory.
"ElkY" had spent $403 playing a total of 62 $6.50 SNGs, and had managed to book a profit of $23.60.
I'm not sure what the record was before, but 62 SNGs in an hour (while still turning a profit) will surely be hard to beat.
--
Filed Under:
Other Poker News