Can Karas Win His First WSOP Bracelet?
Published on June 12th, 2009 6:31 am EST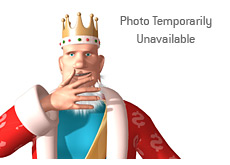 Archie "The Greek" Karas is a Las Vegas legend.
In the early 90s, while working in a Los Angeles restaurant, Archie Karas began to hone his skills as a poker player.
Karas initially built up the beginnings of his bankroll playing pool. Word quickly spread that Karas was a shark, and he subsequently had trouble finding any opponents.
In need of a way to get his gambling fix (and some extra income), Karas turned to poker. He ran up his bankroll to over two million dollars in just a short period of time, and then lost everything but $50.
Archie, as legend has it, then travelled to Las Vegas with nothing but $50 in his wallet.
Karas secured a $10k stake from another poker player and took a seat in a $200/$400 Razz game. He turned this $10k into $30k, repaid $20k to his backer, and then proceeded to go on one of the most unbelievable runs in the history of gambling.
Over the course of the next couple of years, Karas proceeded to turn his $10k into over $40 million dollars through a combination of high-stakes poker, dice and pool.
After making an ungodly sum of over $40 million dollars, Karas lost it all back in just a few short weeks.
Like a true degenerate gambler, Karas increased the size of his bets on the way down, desperately hoping to quickly turn around his fortunes.
Karas lost his short-lived fortune playing dice, baccarat and poker.
Since losing all of his money in 1995, Karas has made and lost a number of small fortunes.
Despite the fact that Karas is clearly a very good poker player, he has never been able to take down a World Series of Poker bracelet.
That might all change on Friday, when the winner of the $10k No Limit Deuce to Seven Draw World Championship is crowned. Karas is still alive in the tournament heading into the final day of play.
Karas will have some stiff competition if he wants to win on Friday. Here are the remaining ten players in the tournament, as well as their stacks (courtesy of
Pokernews.com
):
Vince Musso 765,500
Ville Wahlbeck 487,000
John Juanda 387,000
Nick Schulman 300,000
Archie Karas 264,500
Steve Sung 212,500
David Benyamine 139,000
Justin 'BoostedJ' Smith 122,500
Michael Binger 108,000
Roland de Wolfe 102,000
Not exactly an easy field.
If Karas ends up taking down a nice score on Friday, the question becomes: will Karas go on another one of his epic runs?
Source:
Archie Karas Wikipedia Entry
--
Filed Under:
The World Series of Poker