Phil Hellmuth To Act as Jeff Shulman's Coach for WSOP Main Event Final Table
Published on September 23rd, 2009 2:59 pm EST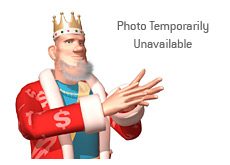 Jeff Shulman, who is one of this year's "November Nine", has announced that he has selected Phil Hellmuth to help get him ready for the quickly approaching WSOP final table.
Shulman, who is the president of Card Player Media, revealed that "I'm not playing my A-game right now", and that Hellmuth's advice should help him to turn in a better performance.
Hellmuth will apparently be providing most of his advice through Skype, though the two will also engage in a "three-or four-day boot camp" in October.
Jeff Shulman is currently fourth in chips heading into the November WSOP final table.
Based on his resume alone, Hellmuth is clearly a smart choice for anyone looking for a final table coach. Hellmuth has more WSOP bracelets than anyone else on the planet, and he also is a former main event winner (1989). Sure Hellmuth is a grating presence at the table, but his past successes can't be denied.
Hellmuth coaching Shulman means that we can be guaranteed of a few things come November:
1. Plenty of "checking in the dark" by Shulman at the final table.
2. Thousands of cutaways to Phil Hellmuth in the crowd during the final table broadcast.
3. The possibility of Hellmuth-like insta all-ins.
Jeff Shulman is certainly no slouch at the tables, having already gone deep in several major poker tournaments. However, he is looking for a bit of an extra edge come November, and he hopes that Phil Hellmuth is it.
Source: Cardplayer.com -
Jeff Shulman Chooses Phil Hellmuth as World Series of Poker Coach
--
Filed Under:
The World Series of Poker