Paul Zimbler Breaks Poker Endurance Record After Playing For 75 Hours Straight
Published on September 26th, 2009 1:23 am EST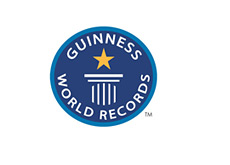 One year ago, Dave Cain entered himself into the Guinness Book of World Records by breaking the all-time poker endurance record.
Cain broke the record that had been held by Larry Olmsted, who had played for just over 72 hours straight at Foxwoods in 2004.
Paul Zimbler decided to try and break Cain's record during the 2009 World Series of Poker Europe, and was hoping to raise thousands of dollars for charity in the process.
Not only did Zimbler end up beating Cain's record (just barely), but he also managed to raise over 30k pounds for various UK charities.
Zimbler was able to play for just over 75 hours straight, beating Cain's record by about 48 minutes.
Paul Zimbler played heads up poker for over 75 hours against approximately 200 different opponents. Some of the opponents included big names such as Annette "Annette_15" Obrestad, Phil Hellmuth and Mike Matusow.
As you can see in the clip below, Zimbler was clearly out of his mind when the marathon session finally came to an end.
Congratulations to Zimbler on breaking the record and raising over 30k pounds for charity.
--
Filed Under:
Other Poker News